Delete employees from the Employee Settings Screen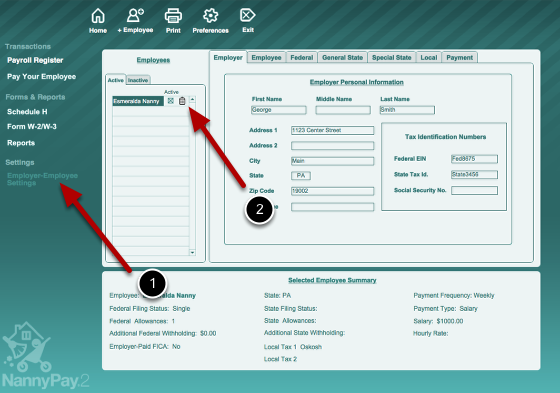 1. To delete an employee, navigate to the Employee Settings screen by clicking on the "Employee Settings" button on the left-hand vertical menu bar.
2. Next to each employee on the employee selection list is a "trash can" icon. Click on the icon to delete that employee. Remember that once an employee is deleted, all his or her settings and all associated payroll transactions are also deleted. This action cannot be undone. Do not use the delete function for deactivating an employee unless you want to delete all that employee's payroll records.
© 2013 Essentia Software Corporation