Use the "Add Employee" Setup Wizard to add new employees. When adding new employees, it is very useful to have each employee's federal and state Form W-4 to serve as a reference for filling out tax settings.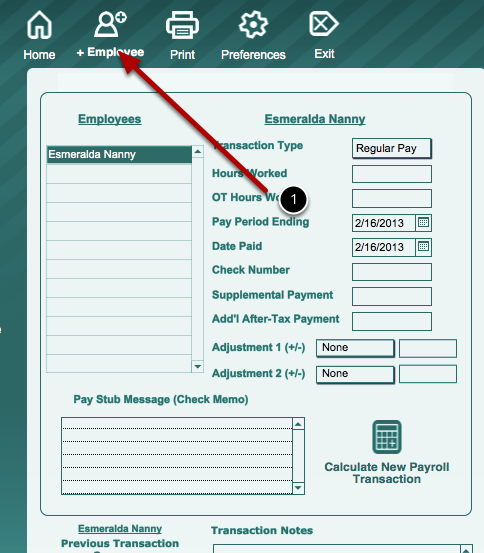 1. To add an employee, click on the "Add Employee" icon on the horizontal menu bar at the top of the main application window.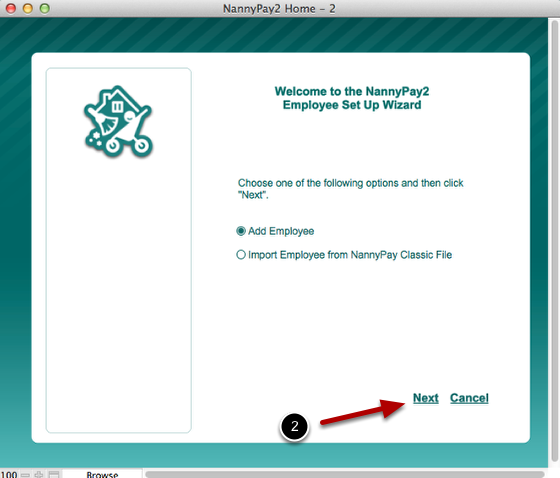 You will be presented withe Add Employee wizard.
2. Proceed through the wizard by clicking the "Next" button on each page after filling in the appropriate settings and information. When you reach the end of the wizard, you will be given the opportunity to "Finish" or to add another employee.
© 2013 Essentia Software Corporation