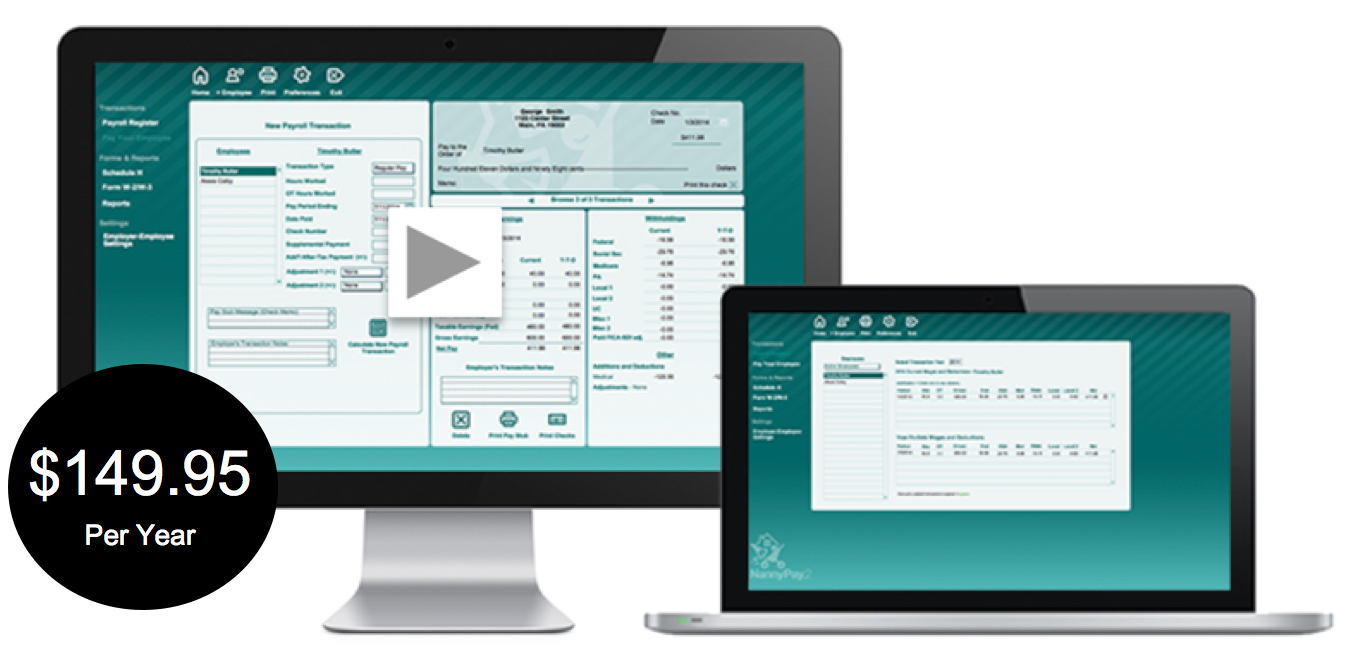 NannyPay is secure and cost-effective payroll management software for calculating taxes for your nanny, babysitter, housekeeper, assistant or any household employee.
NannyPay will save you thousands of dollars over popular payroll services! 
Unlike our competitors, we include year-end printable forms W2/W3 and signature-ready Schedule H. No hidden fees.
Download your free trial today!
Five-Year Competitor Cost Comparisons
Latest News from NannyPay
NannyPay
Tax season is here! In this article, you'll find a quick checklist of things you need to know about about [...]
NannyPay
Caregiving has always been considered a fulfilling task, especially when it comes to caring for your family. However, it can [...]
NannyPay
Your parents were there to take care of you as your grew up, but now the roles have reversed and [...]
As Seen In